Natural Pearls, Jewelry, Minerals, Wooden Souvenirs, Greeting Cards by IrenaM Art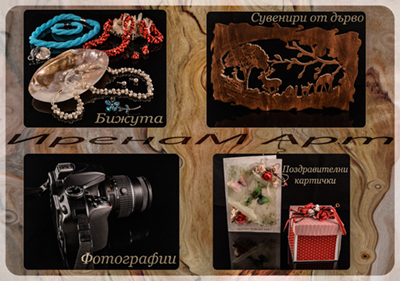 Gifts from our young company -
make your choice.
For friends and family,
or for yourself !
A jewel for the ladies,
a souvenir for the gentlemen,
and for the children - cards or photos a party to remember.
Our woodwork, a precious memento for connoisseurs !
Take your pick an let us know
we await your mail or call .
Let us bring joy to your celebration -
flower cards, jewels, toys,
fun presents for every occasion !

TOP OFFERS